Your central access to the MULTIVAC world
In myMULTIVAC you can order spare parts and consumables for your MULTIVAC machines quickly and easily 24/7 and have access to delivery, shipping and billing information for all your orders.

In addition, you can manage your complete installed base and access up to date information, documents and live performance data for your MULTIVAC machines.

You also get a complete overview as well as detailed information on all past and upcoming MULTIVAC services, you can record your own maintenance services and create service tickets.

myMULTIVAC enables you to do all this with just one single, personalised login - available on all your devices.
Your benefits at a glance: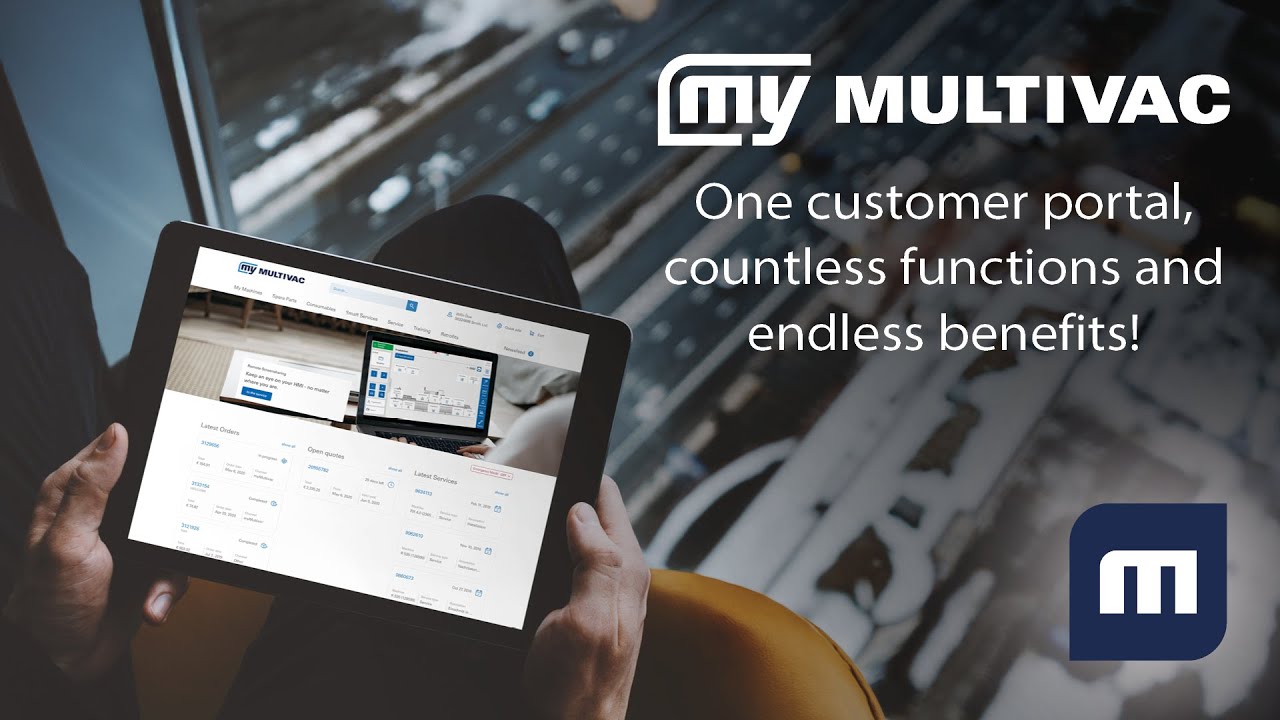 Higher efficiency through digital solutions - myMULTIVAC & MULTIVAC Smart Services
Contact
USA
MULTIVAC Inc.
Spare Parts Department
Tel.: +1 (800) 877-5200
Email: parts@multivac.com

Ireland
Service
Tel.: + 353 (0) 1 4133217
Email: richard.murphy@ie.multivac.com

United Kingdom
Customer Service
Tel.: 01793 425800
Email: spares@multivac.co.uk

Canada
Customer Care
Tel.: 1-877-264-1170 x 4390
Email: spares@ca.multivac.com

New Zealand
Spare Parts
Tel.: +64 9 951 0246
Email: parts@multivac.co.nz

Australia
Tel.: +61 3 83312800
Email: info@multivac.com.au

China
MULTIVAC (Shanghai) Trading Co., Ltd.
Spare Parts
Tel.: +86 21 37018118 - 7061
Email: spareparts@cn.multivac.com

United Arab Emirates, Oman, Kuwait, Qatar, Bahrain, Pakistan, Lebanon, Afghanistan, Jordan, Iraq
Spare Parts & Service
Tel.: 97142991980
Email: service@ae.multivac.com
Demo-Mode (for MULTIVAC employees only)